Soldier-cartoonist: Lance Corporal Gilbert Tom Webster 26th Royal Fusiliers
Lance Corporal Gilbert Tom Webster 26th Battalion (Bankers) Royal Fusiliers
Service Number: 19799
Born: 17 July 1886, Bilston, Staffordshire
Died: 21 June 1962 (aged 75)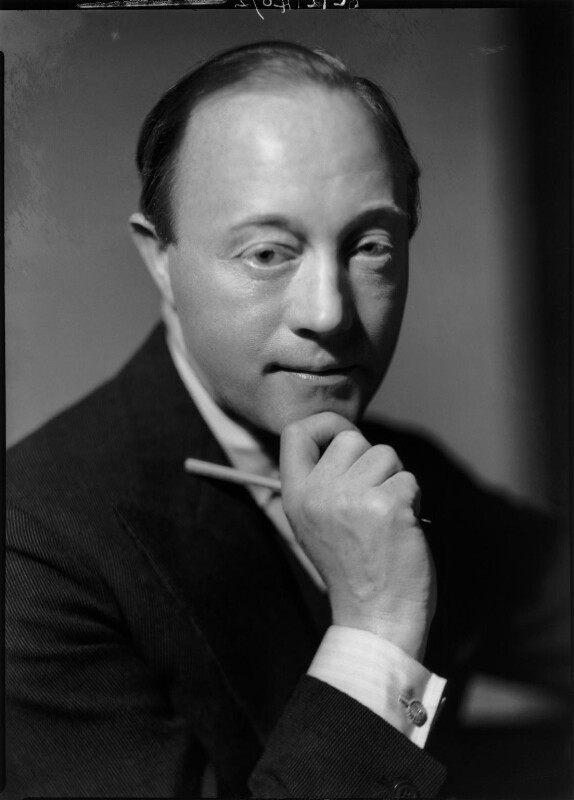 Better known as Tom Webster, and one of the more well-known names to contribute to Blighty, he was a self-taught artist who would enjoy a highly successful career as a cartoon artist, renowned for his sporting cartoons.
His career began in 1909 when he joined the staff of the Birmingham Weekly Argus, before later moving to the Daily Citizen in 1912 and also working for the Daily News Star and Golf Illustrated.
In 1915, Webster volunteered for the Royal Fusiliers and was sent to France in the spring of 1916. While in the battalion, he became the editor of the short-lived (just two issues, in June and July 1916) trench journal The Bankers Draft. Webster clearly used his Fleet Street connections in putting the magazine together, and in the introduction to the first issue, he mentions that the magazine's interests were being taken care of by Mr D. Ditchfield, the sports writer for the Daily News, and printing was handled by the Chancery Lane Printing Company.1 In terms of an example of trench journalism, the magazine is underwhelming except for Webster's cartoon contributions.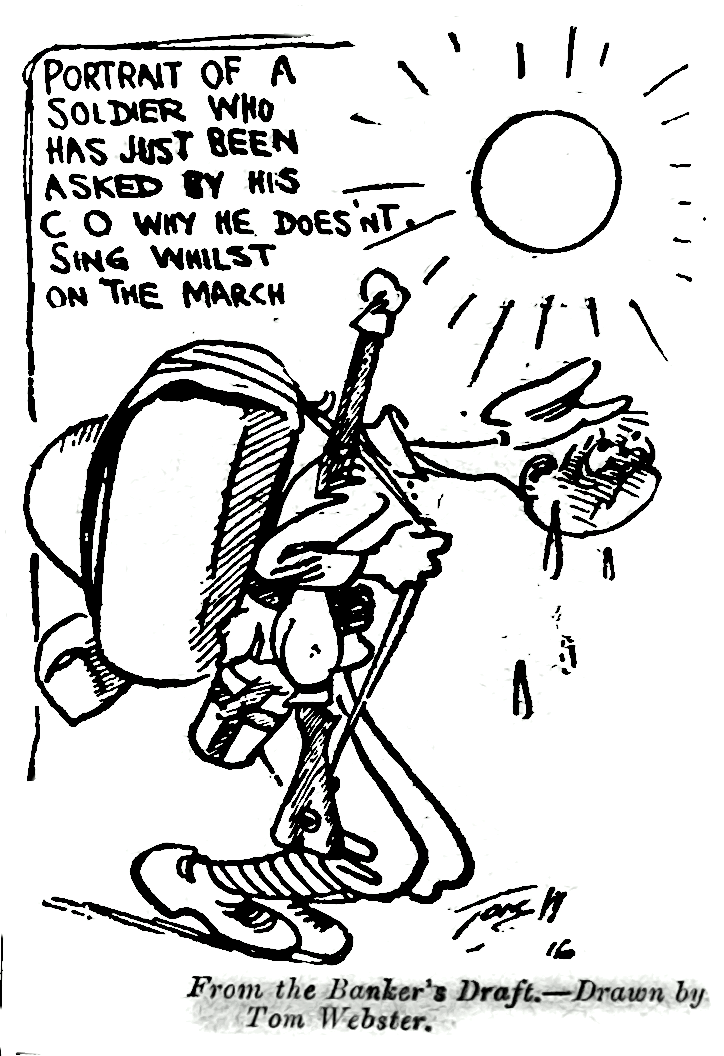 Webster was wounded in the neck at St. Eloi, Ypres, in November 1916 and was invalided home. After spending six months in hospital, he resumed his career as a cartoonist, as well as becoming involved in animation. In 1918, he became 'the highest paid' cartoonist in the country when he signed a contract with Lord Northcliffe and the Daily Mail, for a salary of £2,000 a year. He would stay there for 20 years, with his cartoons proving enormously popular — it is also rumoured that he was responsible for the Arsenal football team's uniform having white sleeves, after becoming friends with the club's manager Herbert Chapman in 1933.
A full biography, which this short article has quoted from, can be found in the cartoonist biography database.
---
The Bankers Draft: Magazine of the 26th Battalion (Bankers') Royal Fusiliers, 1 June 1916, p.1. ↩︎
comments powered by

Disqus