Solider-cartoonist: Corporal Gontran De Tournoüer, 11th Field Artillery Brigade, Australian Imperial Force.
Corporal Gontran De Tournoüer, 11th Field Artillery Brigade, Australian Imperial Force.
Service Number: 109
Born: 27 August 1885, Vendome, France.
Died: 13 July 1929 (aged 43), Queensland, Australia.
Content: This article contains a cartoon, a product of the time, which includes negative stereotypes of a people and its culture.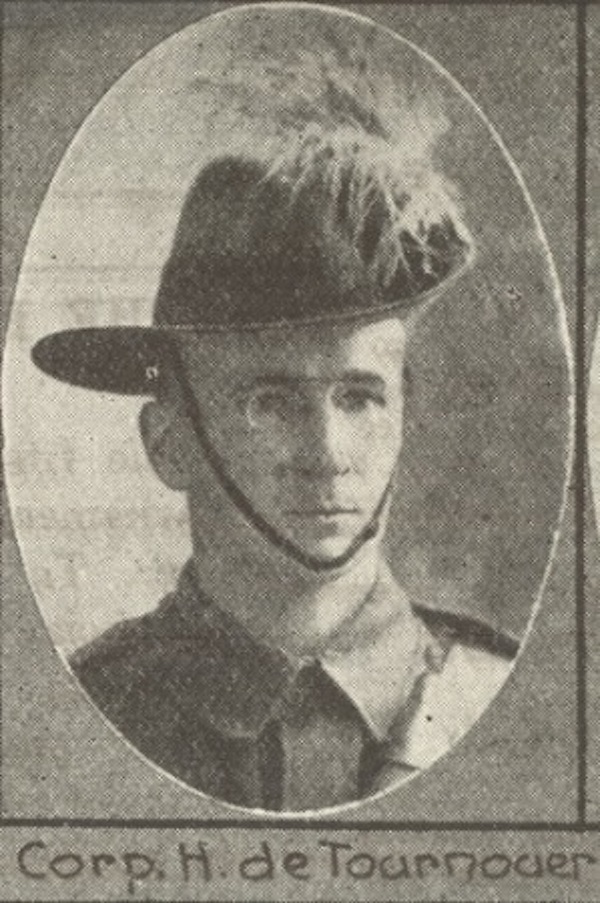 Comte Gontran Louise Henri Marie Phillipe De Tournoüer was born in France in 1885, the son of Louis Marie de Tournoüer and Marie Cecile Laffitte. He studied literature in Paris and spent time in his youth travelling around Central and South America. When his parents divorced, in 1904, he emigrated with his mother and brother Roger to Australia, where the family became involved in growing sugar and the grazing of livestock. He married Helen Waraker in 1909.
When war broke out, Gontran enlisted in the Australian Imperial Force — Gontran's father and three of his brothers immediately joined the French Army, later joined by his brother Roger, who was initially rejected for the Australian Imperial Force. He served with the 2nd Light Horse in Egypt and later the Camel Corps. In the spring of 1916, he transferred to the 4th Divisional Ammunition column and went with the formation to the Western Front. In September of that year he was injured and later invalided back home.
He had a gift for languages, speaking several European ones, as well as Arabic, and these skills were put to good use as he was appointed to the Censor stuff in 1917 — the same year his father and two of his brothers were killed, at which point the family title of Count passed to him.
After the war, he was appointed to the Department of Agriculture and Stock as a reference librarian and interpreter. He was involved with the Alliance Francais, an institution dedicated to the promotion of French culture and language, and he also became involved with the Brisbane Hall of Muses, a multicultural society occupied by 'European bohemians and wanderers' which was part of Brisbane's growing intellectual and artistic scene in the 1920s.1 He was awarded the honour of the Chevalier of Agricultural Merit in recognition of services to the Australian mission (recommended by Marshall Petain, later the leader of Vichy France in the Second World War) and the decoration Officer de l'Academie by the French government for his efforts in promoting French language and culture.
The injuries he received during the war would plague his later life and he died, aged 43, in July 1929, survived by his wife and infant daughter.2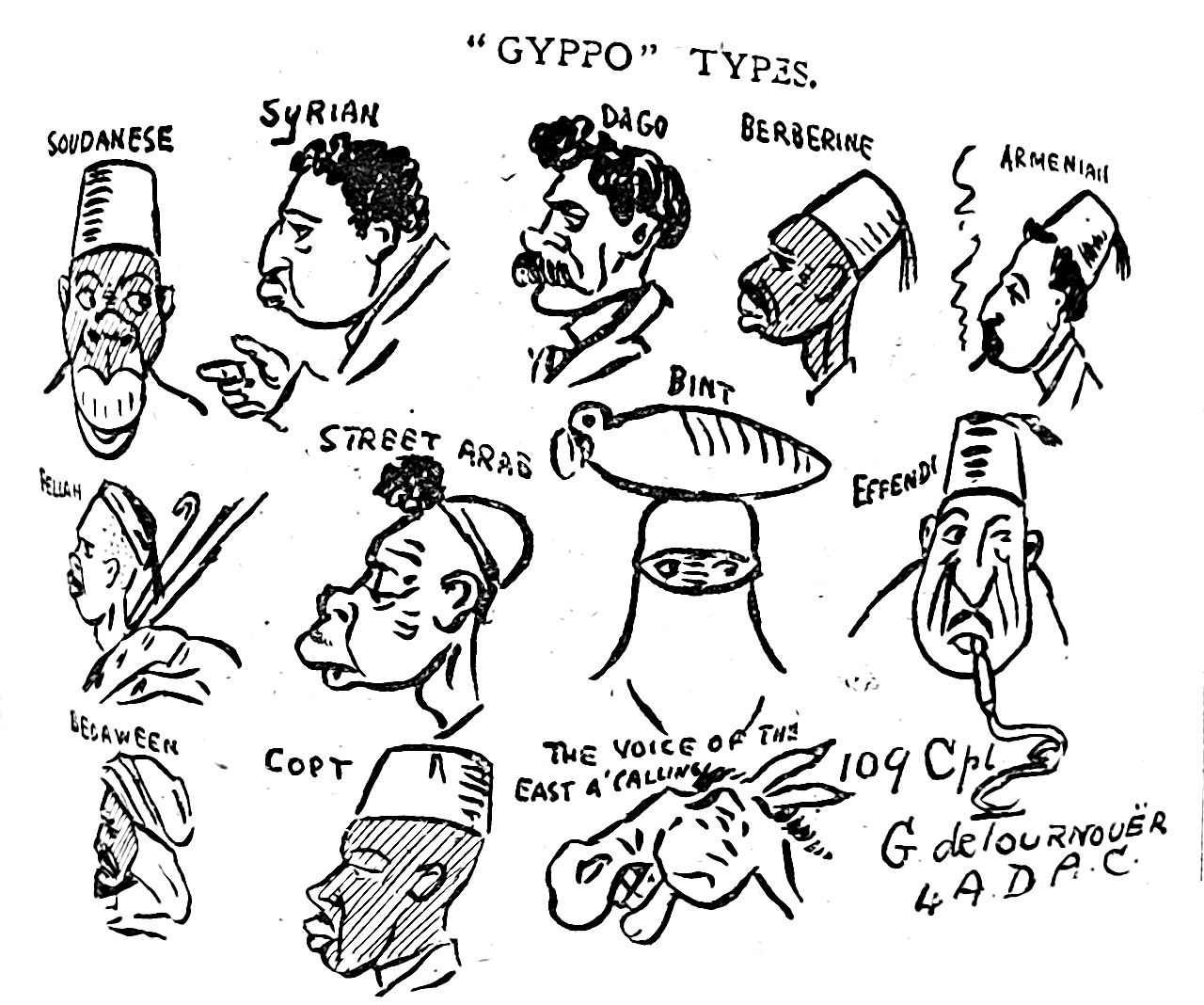 As well as the submission to Blighty, Guntran also had a cartoon published in the Harefield Park Boomerang, the 1st Australian Auxiliary Hospital Journal, in 1917.3
---
P. Buckridge, 'Pacifying Brisbane:The Muses' Magazine and the 1920s' in P. Kirkpatrick & R. Dixon (eds.) , Republic of Letters: Literary Communities in Australia (Sydney: Sydney University Press, 2012), pp.44-46. ↩︎

The Queenslander, 18 July 1929, p.17; https://queenslandhistory.org/2020/12/count-gontran-de-tournouer/, retrieved 18 April 2022. ↩︎

The Harefield Park Boomerang, 14 February 1917, p.8. ↩︎
comments powered by

Disqus